Piering is the technique of drilling down to rock or approved bearings to stabilise or remedy building foundations and eliminate foundation settlement.
Foundation piers are just like legs for a table; if you visualise the top of the table as being the house, the piers form the structural support.
The size and number of foundation piers vary depending on diameter, depth and ground conditions, and they are an excellent solution for extensions, decks, porches, hot tubs and pre-fab buildings.
Foundation Piers Gallery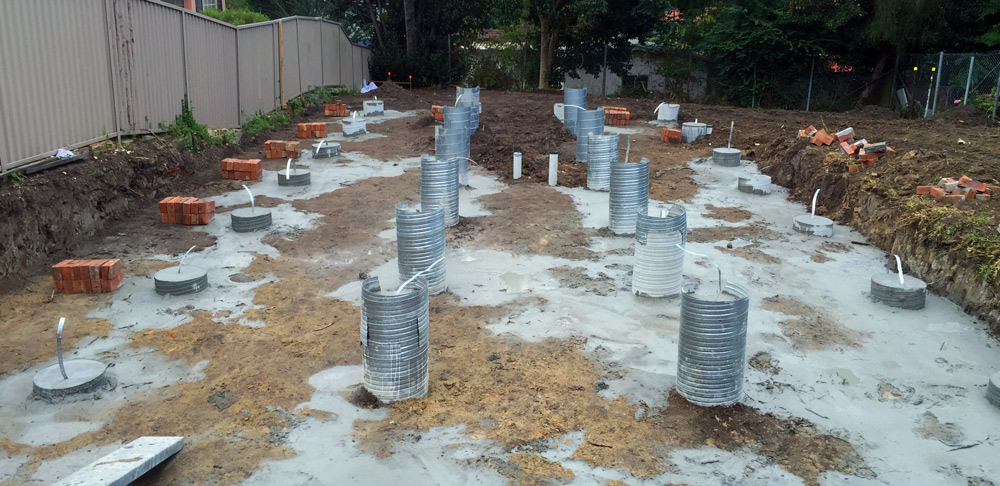 Need a Quote?
Provide On Point Piling with some project details and we'll be in touch with an obligation-free quote.
What we can do
Find out more about the range of services that On Point Piling can provide for projects across Sydney's Eastern Suburbs and Metropolitan area. Our expertly-trained On Point Piling team always strives to deliver the best solution for your unique needs with our trademark stamp of excellence.